At Airbrake, we constantly strive to improve our product to offer the very best. Today, we've refreshed the dashboard, improving how you view and navigate errors.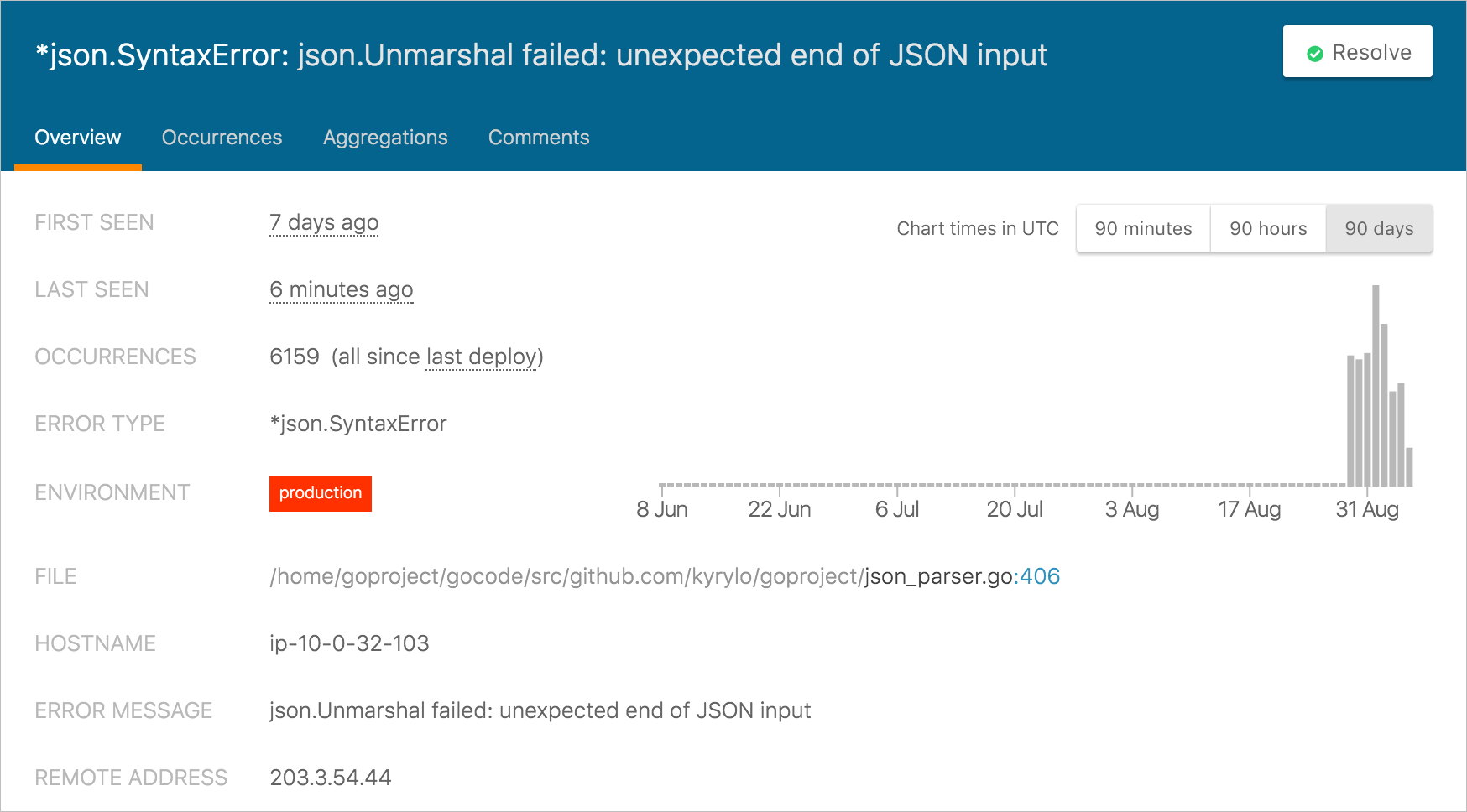 It was obvious that our old dashboard felt dated and needed a retouch. We didn't want to throw everything at once, so you could have more time to adjust to the changes. First preparatory step that we've made prior to launching the new look was using system fonts instead of our custom one. This change made the dashboard much faster to load, and improved mobile users experience. Next, we've made some visual changes to the look of our buttons, so they are now unified with the rest of Airbrake. Finally, we are ready to publish the biggest change, which touches almost every aspect of the dashboard. Let me briefly guide you through the changes.
Reduced number of tabs

After we added Aggregations, we felt the tab view had become a little cluttered. We've fixed this by moving Backtrace, Params & Context into the Occurrences tab. This greatly improves the mobile experience; users no longer need to scroll horizontally to be able to access the tab they want. Four tabs fit on all modern mobile screens.
Redesigned Occurrences tab
Previously, the occurrences tab was a simple table showing all occurrences in the same error group. Now, it has drastically changed. First of all, the table was moved to another view accessible via the "View Occurrence List" link. Next, global notices pager was moved under the Occurrences tab. The tab itself displays more granular data such as brief error details, backtrace, context & parameters. Similar functionality was available in the previous design, but it was hard to observe differences between each notice because you needed to go to a separate tab every time. Now, everything you need is in the same view.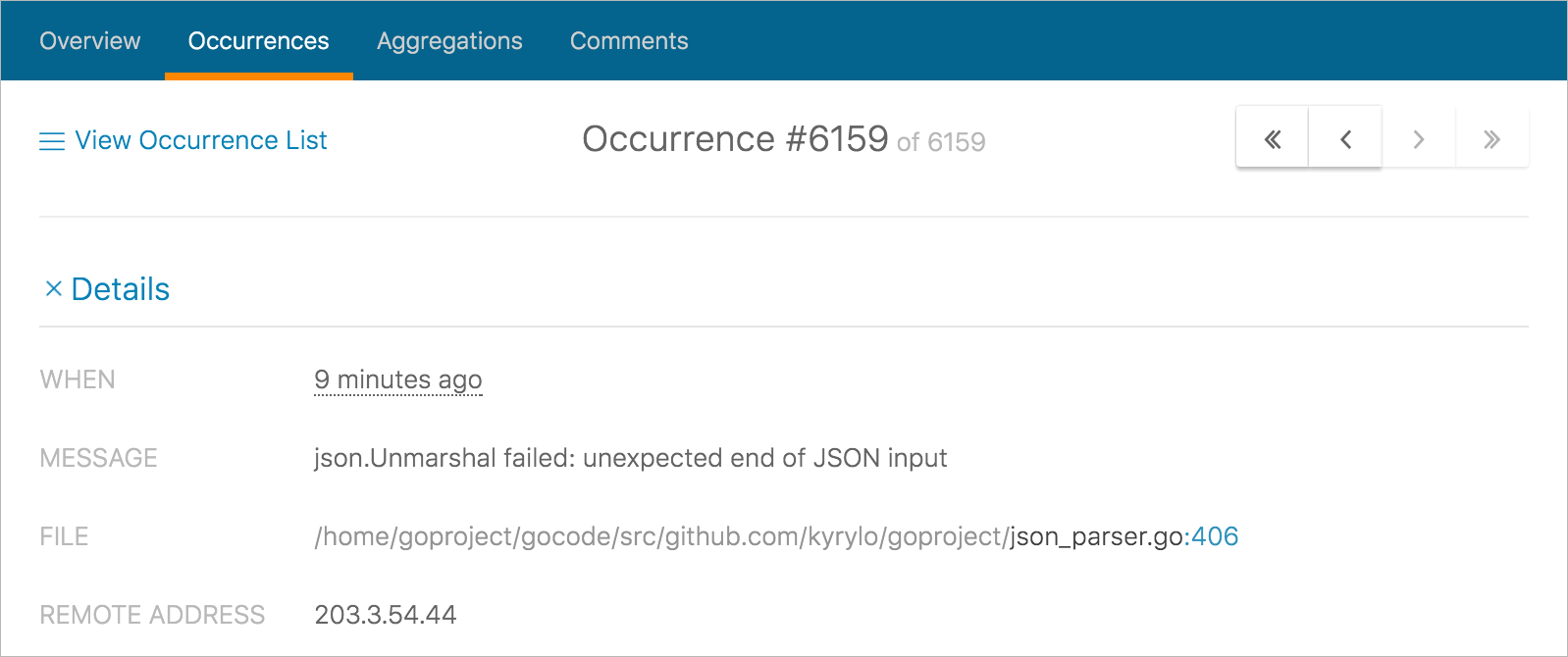 The table was also improved. Every entry has additional columns such as "hostname" and "remote address". Additionally, you can open an occurrence by clicking on the entry ID. Finding the table pager is easier now as well, since we moved it from the bottom to the top.
Linkable tabs

The tabs are now linkable. It means that you no longer have to explain to your colleagues which tab you need to click to read certain piece of information. Just link straight to the tab you want.
Sortable aggregation tables

Previously, aggregation tables were sortable only in one direction. Now, you can sort them in both directions (ascending & descending).
Scalable graphs
All Airbrake graphs are now scalable. Previously, if you resized your browser, you needed to fully refresh the dashboard to redraw the graphs. Now, the graphs will adjust automatically to the width of your browser window.
Responsive design improvements
Apart from graphs, we've made many other minor tweaks to improve responsiveness of our dashboard for both, desktop and mobile users. Our dashboard can be used on every modern device that you have.
We're excited to ship this retouch and we would love to hear your feedback. Contact us via our email support@airbrake.io to let us know what you think about it.