Today I'm happy to announce the release of Airbrake 3.0. This is a big release for the team and we've made hundreds of commits to deliver an updated API, new UI and many other upgrades to Airbrake App. These are the first step to a new platform to deliver the best error reporting available today.
Updated UI
The most obvious update is an update list view for Errors. The side navigation makes for easy navigation and this UI will be basis for our upcoming filtering and search features.
Robust Rackspace Infrastructure
This update completes a migration off our Heroku and AWS infrastructure to Rackspace. We're seeing substantial performance increases over our previous infrastructure and will be sharing stats after we've been running for a while. Migrating has been a pleasure and all Rackers have been fanatical and very helpful as we migrated over 1.6 billion files from S3 to Cloud Files and over 40 app servers.

V3 Notifier API Alpha Release
This release has complete support for V3 of our API. V3 supports JSON, multi-threaded backtraces, POST and increased performance over V2. We'll be adding more comprehensive documentation as this notifier API migrates out of beta.
Ground up Javascripit Notifier update
As we've seen Rails apps use more frontend JavaScript and frameworks it's become increasing important to offer more comprehsive error coverage built by Gh:duncanbeevers
Using test-driven techniques I built a modular system for sanitizing and reporting errors to their in-development API. My solution delivered unique, cutting-edge features not found in any other client-side reporters including full Unicode and source-map support, enabling developers utilising modern JavaScript deployment techniques to receive context-rich reports from a huge range of browsers. The delivered solution focused on keeping page-load times to a minimum through non-blocking loading and an asynchronous API while still remaining lean and convenient.
-- Find out more and review the source-code on Github airbrake-js
Thank you
Firstly, a big shout-out to you our customers. We've had great feedback and you continue to push us to deliver the best error tracking service available. To our 6,000 Airbrake customer who've been with us over 4 years, we look forward to another 4 more year with many exciting updates in-store.
Lastly a big shout out to all the Devs who've works over the past few months and over the last 24hrs to complete this update and migration. Gh:DvdPlm , Gh:ataber, Gh:vmihailenco, Gh:StuartChaney, Gh:jamland, Gh:Phumpal Gh:benarent, dribbble:itolmach, Gh:shime, Gh:shifi .
Shout out to Morgan, Matt and Marko for providing 24hr support during our migration. Lastly to Justin who's talked to hundred of customers and helped man our twitter, record bugs so we can get a quick turn around on any new issues.
Come help us make Airbrake even better.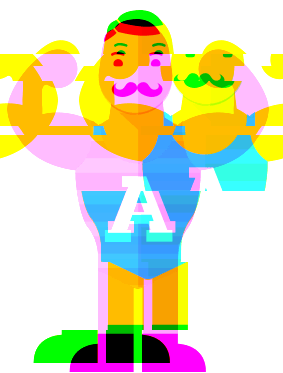 We've an exciting roadmap for the rest of this year and 2014.
We're activity seeking developers to join the Exceptional and Airbrake team at Rackspaces SFO office.
If your interested in a new challenge and have a passion for developer tools please email ben@airbrake.io
Do you have specific feedback see a bug? Please send an email to support@airbrake.io and we'll fix it asap.