We see it in our data, change happens really fast in software projects. Our projects are alive with code changes, deploys, and let's not pretend...errors!
Some of our eagle-eyed users will have noticed we already had an activity feed, but we knew we could do better.
Today we have launched an overhaul of our project activity feed feature. With a fresh look, a promotion to the error dashboard, and new functionality to help you keep delivering quality, production software!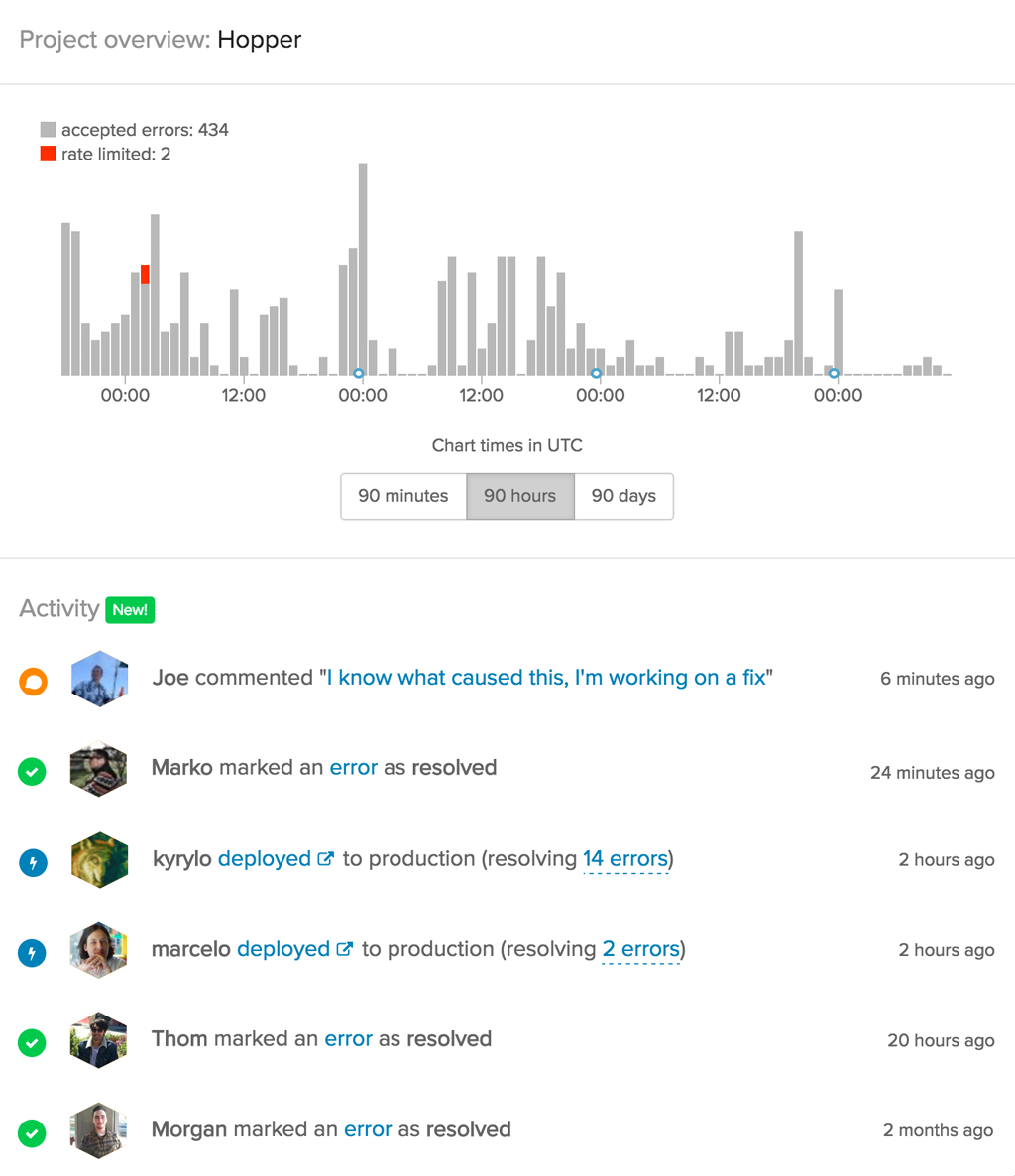 Deploy Tracking
If you are not tracking deploys with Airbrake, I encourage you to set this up. This is a really powerful feature which gives great insight into the relationship between your deploys and your errors.
The new activity feed takes this a step further, showing teams what changes were deployed, and when. Including errors each deploy was responsible for resolving. Projects that use a code management integration such as GitHub, Bitbucket or GitLab get links to code diffs, showing exactly what changes were deployed. We've found this feature particularly useful while trialling it internally, at Airbrake.
We hope you find this to be another useful tool in your quests to deliver quality software! We welcome any feedback and suggestions you may have. Without giving too much away, we have more exciting improvements for Airbrake in the pipeline.
New to Airbrake? Start your 14-day free trial today and you'll be organising and tracking all your application's errors in just a few minutes.