Got a large team and need the highest security? Airbrake's newest feature addition got you covered. That's right, the latest feature horse in the Airbrake stable is Single Sign-on for enterprise teams which bring support for OneLogin and Okta.
What is SAML SSO?
I'm really glad you asked. (Also, how did you get in here?) SAML SSO is an open standard that enables a centralized service to be used to authenticate with other tools. This centralized authentication adds:
Security: you and your team now have one, strong point that makes it easier to keep credentials safe - no new passwords to lose or get hacked.
Convenience: no need to make up and remember a new password makes it easier for you to log in from anywhere.
What Features and Integrations are Supported?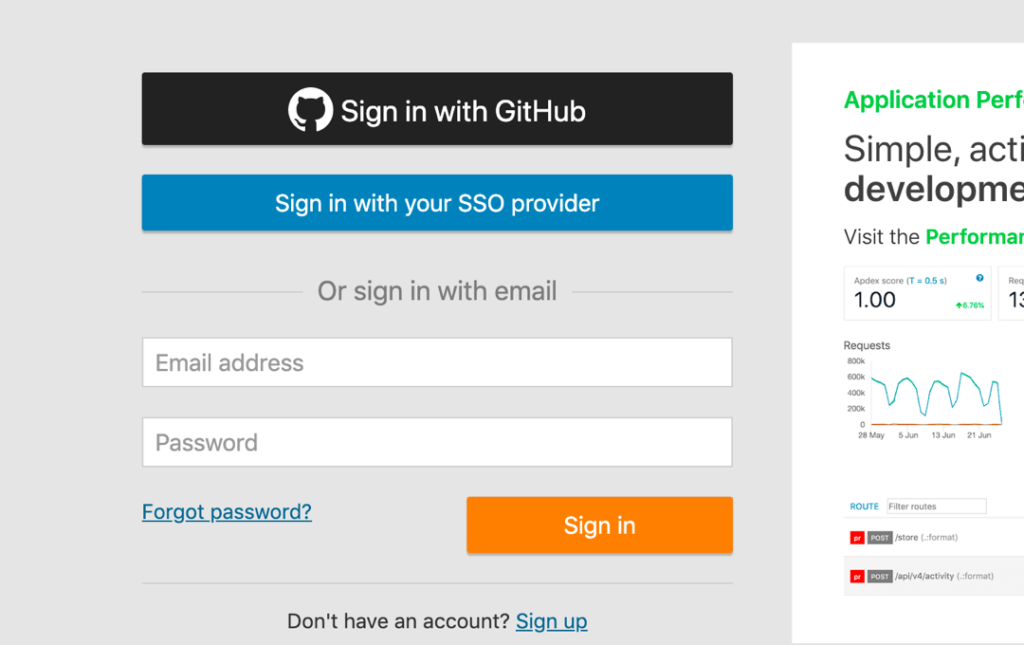 Both OneLogin and Okta are supported SSO providers from the get-go. Got a new one you'd like us to add? Let us know!
Airbrake's new SAML SSO also supports requiring that all users in your account use it for authentication. This helps you enforce secure practices across your organization. You can also leave it up to individual users to use SSO vs email and password if you want to provide the option.
Where Do I Enable SSO?
You can make sure you're on a supported plan by visiting the plan settings page. After that, enable SSO from your security settings, then follow the instructions for your preferred SSO provider.
Never miss cool feature announcements (like this very one!) by following us over on Twitter.