Our new Performance Monitoring for Rails apps is all about understanding the quality of your application through its responsiveness helping you to zoom into new performance issues and to fix them fast. Performance Monitoring, useful on its own but where the magic really happens is when error data and performance join forces to boost your debugging power.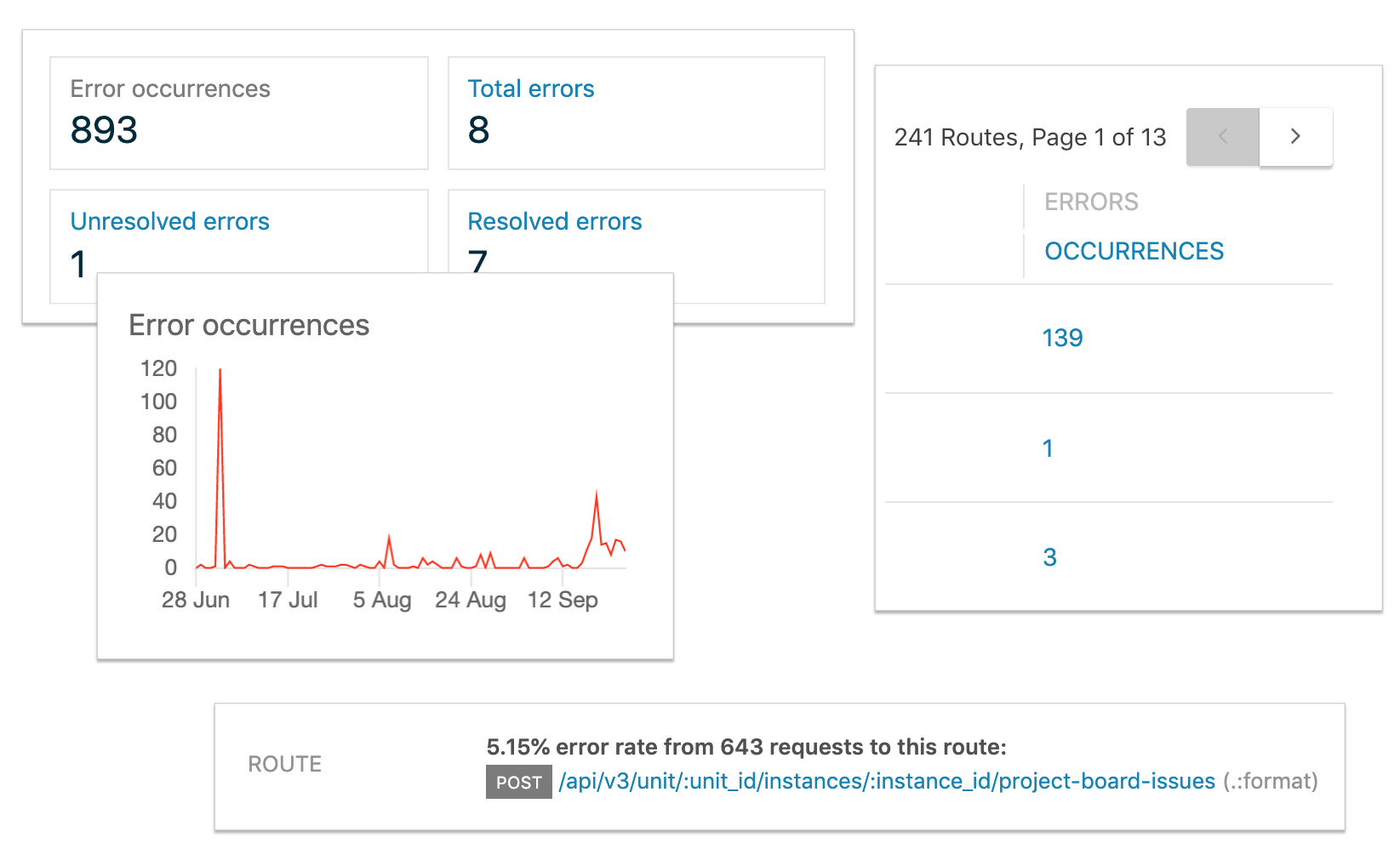 Performance Error Analysis in Action
How widespread a problem is this error? 1% error rate? Maybe not a major problem. 90%!? Better take a look!
These metrics bridge the gap between errors and performance monitoring. On the error dashboard, they help you understand how widespread an error is by showing the failure rate of a particular route associated. On the Performance Dashboard, they help you understand why a route could be experiencing issues.
These little numbers might not seem like the flashiest feature but don't underestimate how useful they can be. No joke - we actually just used the route error percentage metric to identify and fix a bug in Airbrake. The issue was preventing automatic GitHub issues from being created.
In this case, the route metrics told us what was broken, the error told us why, and the deploy told us how. Having them linked together like this actually was worth more than the sum of its parts.
Performance Dashboard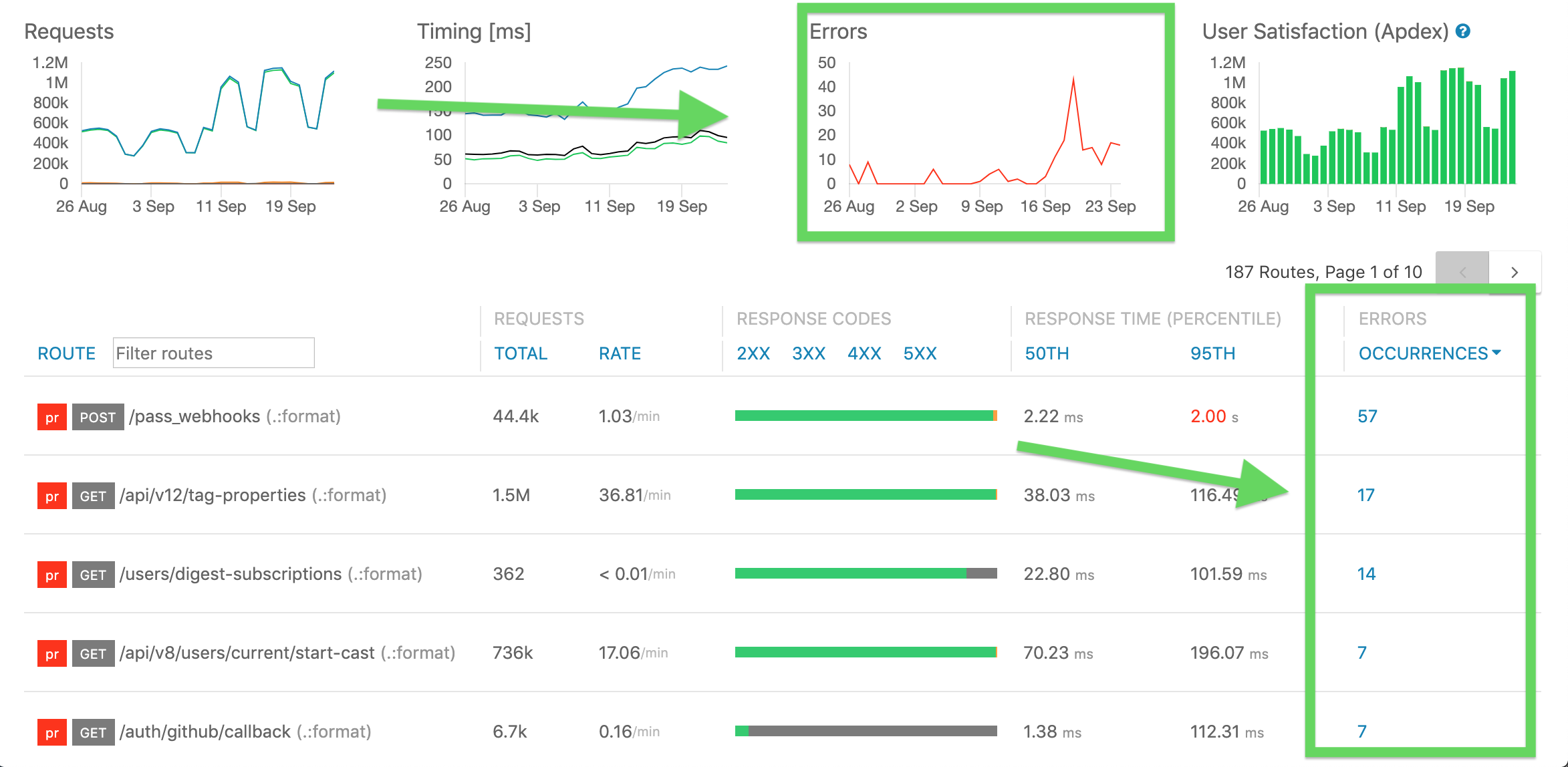 You can find a chart of errors right on your Performance Dashboard. You can also sort routes in the breakdown table by error occurrence count. More errors can impact performance and user satisfaction numbers.
Route view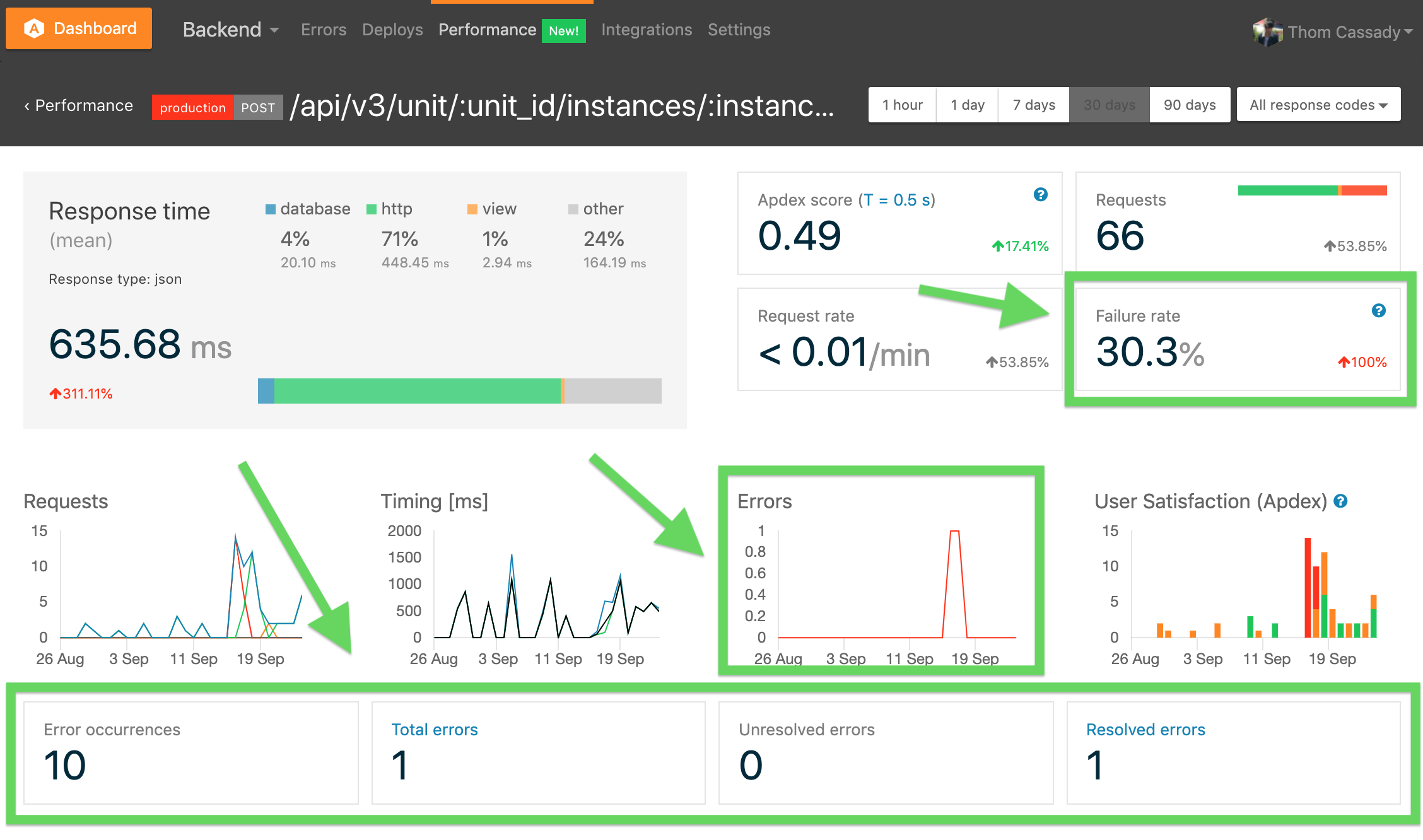 In the route view, you get a lot of useful error stats. That failure rate tells you a lot about the current reliability of your route and the associated errors tell you what is actually wrong. Are the errors unresolved? Then it might be an outstanding issue that needs your attention.
Error Overview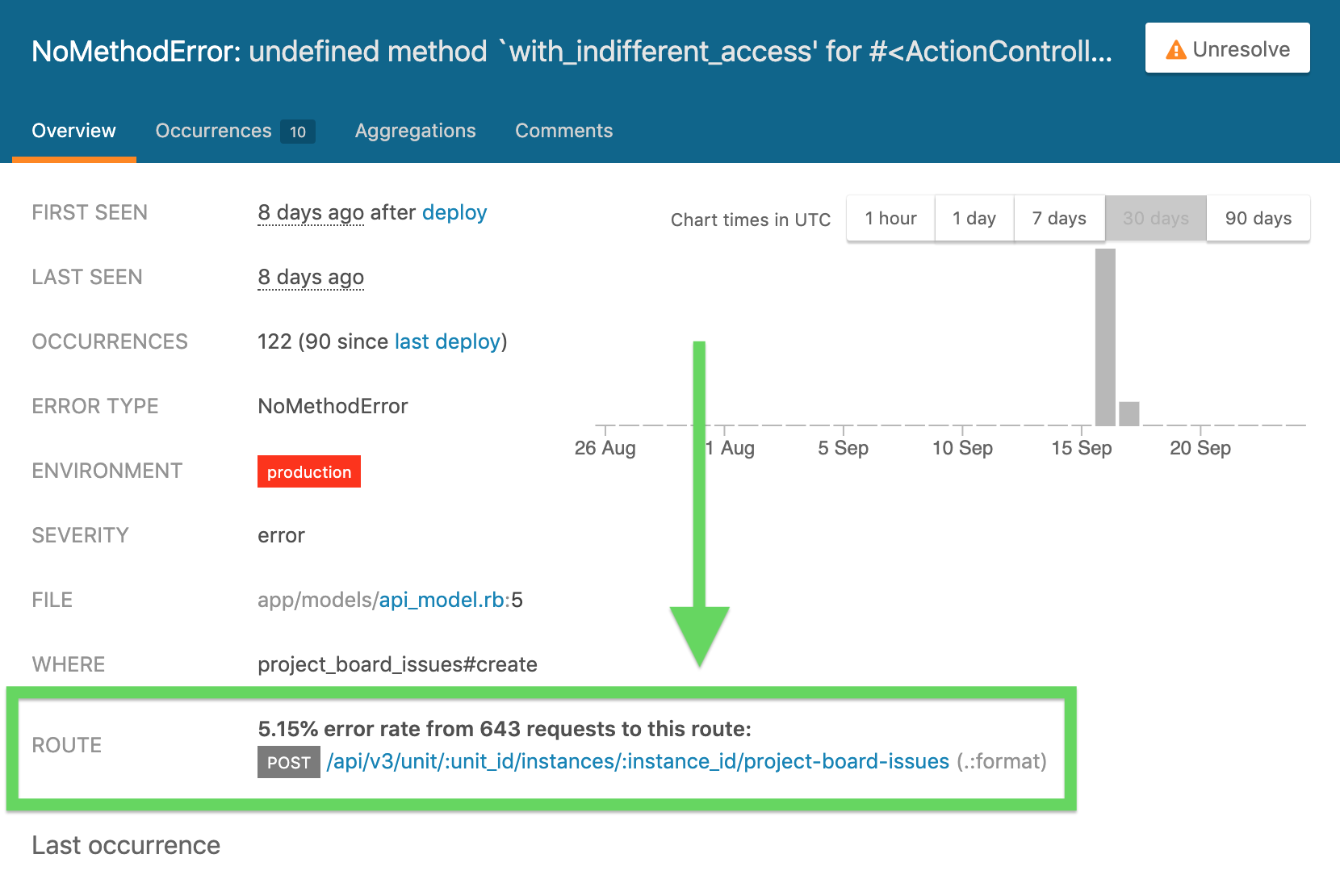 This is the good ol' error overview you know and love but with a Performance Monitoring enhancement. This tells you how widespread a problem an error can be by showing how frequent errors happen for requests across a route.
This is just the beginning! We have a lot more ideas on how to integrate Airbrake Error Monitoring and Performance Monitoring to help you catch and crush bugs like a boss. You can check this and all the other cool Performance Monitoring features by enabling it in your account settings page.