Airbrake hit one million gem downloads this week! Cheers and streamers! Fireworks! Champagne for everyone!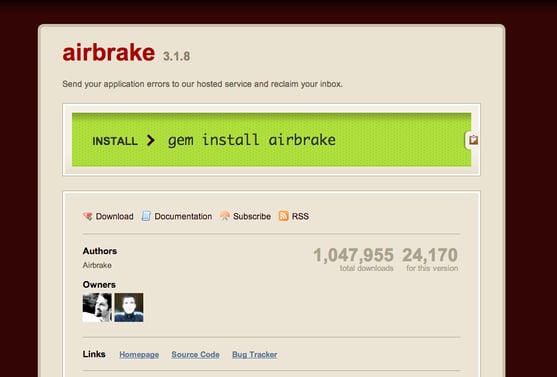 Our diligent frisbee packing, our international meet-ups, our long hours of coding into the night weren't just for fun. You like us! You really like us! Or you just like being told when your site's been bad. In any case, we're excited that our family has grown so large, and excited to keep getting better and better.
To commemorate the Great Event, let's take a retrospective walk down memory lane, shall we?
2008: Airbrake gets its humble beginning as Hoptoad, one of three (sort of) answers to the wide gaping gap in the market left by ExceptionNotifier for Ruby on Rails.
July 15, 2011: Hoptoad becomes Airbrake.
February 7, 2012:It's publicly announced that Exceptional is acquiring Airbrake. The two combine their powers for good. Together, we strive for better, smarter exception-tracking, better developerment, better user experience, and a more valuable process for capturing and managing errors.
Simultaneously, our first international meetup as partners occurs in Berlin, Germany.
May 18 2012: The merger brings lots of new changes--good changes-- including a frontend migration to Heroku to accommodate a rapidly growing user base.
September 7, 2012:We hit 500,000 downloads. It was a thrill at the time; little did we know we were to double that number in just five months' time.
September 21, 2012: Airbrake makes the front page of GigaOm, both a marker of our dramatic progress, and a great piece of publicity.
February 15, 2013: We hit 1 million downloads! And that's one million just as the newer incarnation, Airbrake. Over 800,000 Hoptoad downloads have slowly, step by step, leapfrogged us to this point.
Take a look at the commit history: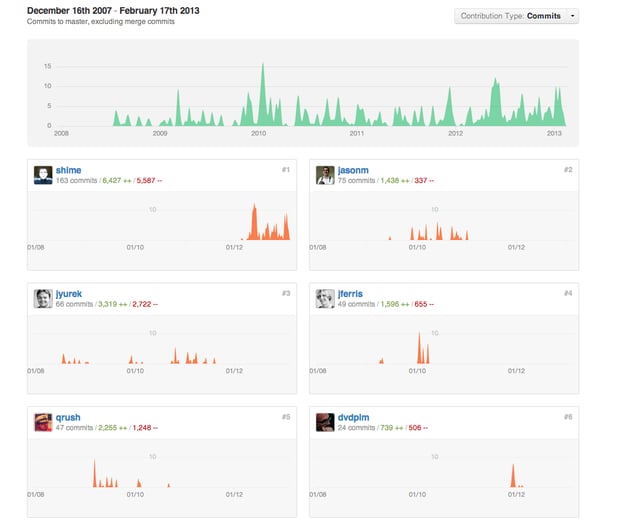 Additions and deletions per week: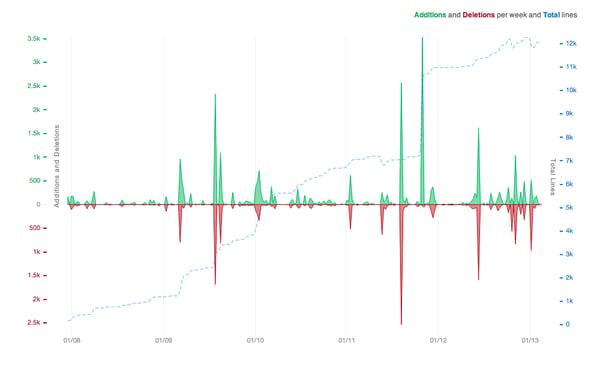 All of which to say, THANK YOU! Thank you to everyone who's spent time and effort maintaining or contributing to our gem, and all of our customers and users who have helped us improve the product. We have a lot of updates (JSON, Asynchronous) on the way and can't wait to push forward! It's been a wild ride, and we're just getting started!