We would like to welcome Curiator as the 12th Airbraker in our "Awesome Airbrakers" series.
What value does your app provide?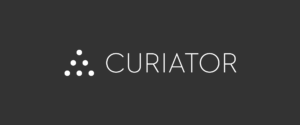 Curiator is a platform for art enthusiasts to collect and discover fine art online. Think of it as a digital, collaborative art collection to which people contribute their favorite art and discover new art through each other.
Setup. Environment, Language, Tools, Etc.
PHP, nginx, Rackspace.
What do you like about Airbrake?
Instant feedback.
How long have you been using Airbrake?
3 years.
How do you normally deal with Airbrake exception reports?
I connected the reports to a slack #channel. When an error comes in I usually fix it on the spot and push a fix to production.
What could Airbrake do better?
Grouping of errors is sometimes off.
Favorite Music to Hack to.
https://soundcloud.com/boonstoppel
Anything Else?
Follow us on twitter: https://twitter.com/curiator
Thanks Curiator for the awesome 3 years with Airbrake.