We would like to welcome Factor 75 house as the 26th Airbraker in our "Awesome Airbrakers" series.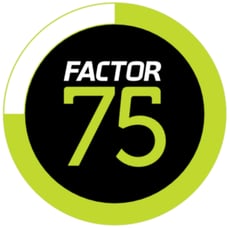 What value does your app provide?
We deliver healthy, prepared meals to people who want to perform at their peak.
What do you like about Airbrake?
Airbrake brings the problems to me, so I don't have to go searching for them. With a very small development team, I don't have the time and energy to constantly monitor our logs for issues. I'm grateful I can outsource that responsibility to Airbrake.
How do you normally deal with Airbrake exception reports?
Quick triage to determine the urgency. If urgent, will open it immediately and review. Otherwise, batch them until end of the day.
Setup. Environment, Language, Tools, Etc.
Rails server. CanJS as the front-end javascript framework. Codeship for deployments. Airbrake for exception notifications!
How long have you been using Airbrake?
Over a year.
What could Airbrake do better?
When there are multiple instances of the same exception, they all get lumped together. It's hard to look at all of them quickly. I have to click through each one individually. I'd love a way, for example, to see all the users affected (if applicable), or compare exceptions from different times to look for patterns.
Tell us shortly how your company started?
Our founder was a professional MMA fighter. During his career, his body started to break down. When a friend suggested he get a personal chef to cater his meals, he noticed an immediate and dramatic difference. From that point on, he went undefeated in his fighting career and decided this was a service he wanted to make available to others as well.
Favorite Music to Hack to.
Spotify playlist called "Instrumental music to work to".
Anything Else?
Read this: http://blog.factor75.com/forming-new-habits-by-hacking-your-brain
Thanks Factor 75 for being an awesome member of Airbrake Bug Tracker family!