We would like to welcome Hubstaff as the 15th Airbraker in our "Awesome Airbrakers" series.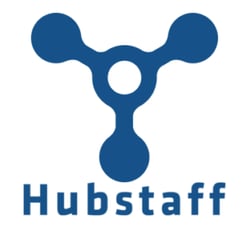 What value does your app provide?
We make a time tracking and proof of work platform used by over 8k companies. It allows you to see not only how much people are working, but when and on what. It completely changes how you manage your team.
Setup. Environment, Language, Tools, Etc.
Ruby on Rails, Postgres, Heroku and S3.
What do you like about Airbrake?
The Pivotal integration is a key. But in addition to that the ability to have all of our environments plugged into it and automatically close exceptions with each deploy are great features.
How long have you been using Airbrake?
3 years (6 years for another project).
How do you normally deal with Airbrake exception reports?
I look at each one and create Pivotals for the ones that are actual bugs.
What could Airbrake do better?
Create a better multi-tenant architecture that let me use one sign in to view all of my accounts.
Favorite Music to Hack to.
Movie themes.
Anything Else?
Follow us on Twitter: @hubstaff
Hubstaff has joined Airbrake family 6 years ago, thanks!