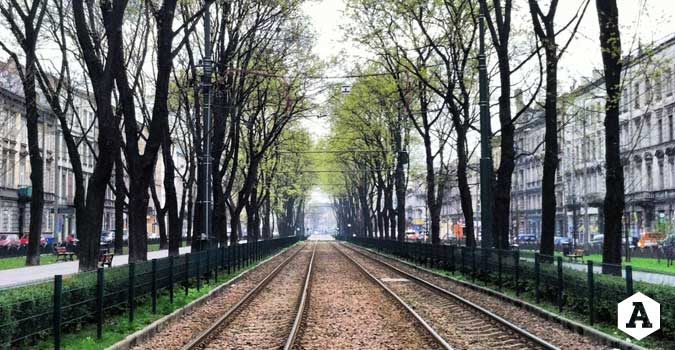 After leaving San Francisco at 9pm, I finally arrived in Krakow at 11pm the next day. This was my first trip to Poland, and I was excited to meet the people and take advantage of the strong dollar vs Zloty (the local currency).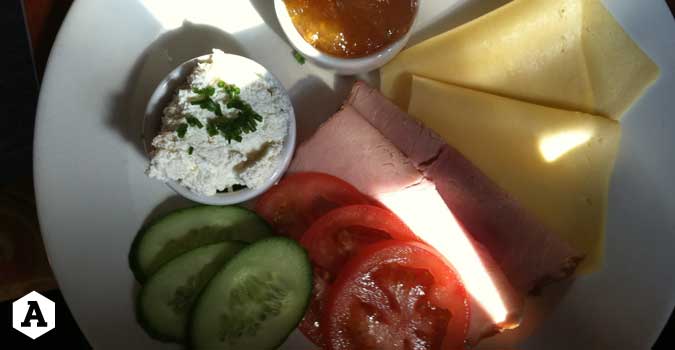 A traditional Polish Breakfast Cheese, Ham, Cucumber, Bread and Fried eggs. This was an excellent way to start a day in Krakow. On my first day, I visited a few Airbrake customers; using the wonders of Intercom, I found 25 users, and after morning coffee I was chilling in their offices. Afterwards I made it to the Railsberry hackathon.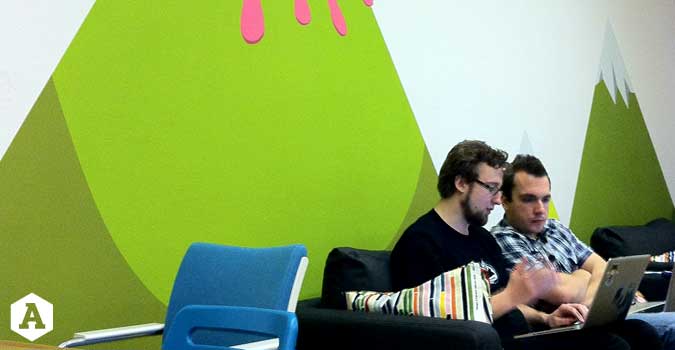 RailsBerry!
Railsberry is 'a sweet European Rails Conference' in Krakow, Poland. It is put on by the crazy kids at Applicake and they have a passion for unicorns, rainbows, love and rails. It's a two day conference with an eclectic range of talks. Talks ranged from crowd funding, ruby project stats, coffeescript, NoSQL databases, and Enterprise SaaS to being a VIM ninja! All talks were recorded and will be posted online. My personal favorites were Eric Redmond's NoSQL talk (as we switch to Riak) , Linda Liuka's 'Rails Girls' talk for reminding everyone how awesome rails programming is, and Zach's insight into rails stats.
There were a few awesome moments, such as 200 ballons going in the air
[video]
, a 7ft unicorn, and some hilarious lighting talks. I'm going to highlight all the awesomeness in another blog post, with 8 tips to throwing an exceptional conference.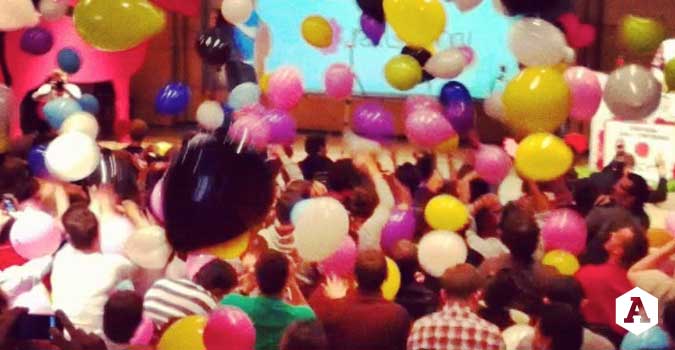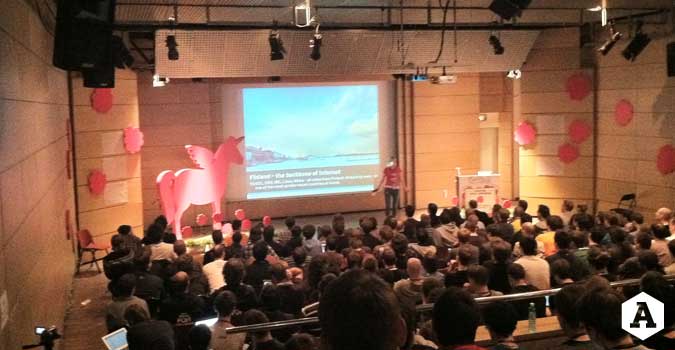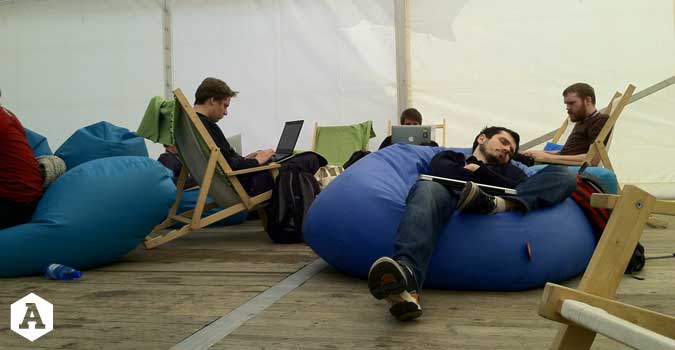 The chill out room was much appreciated.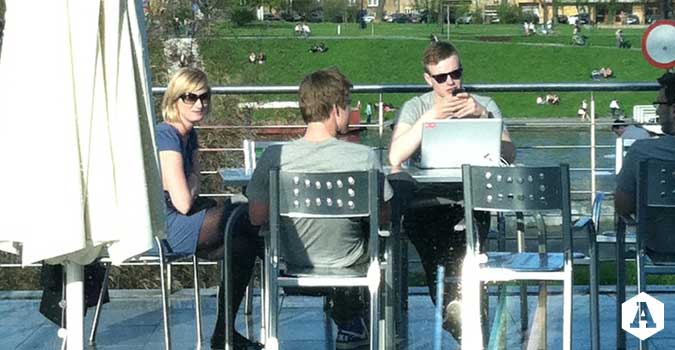 I wasn't expecting such great weather... but we saw 22degree heat.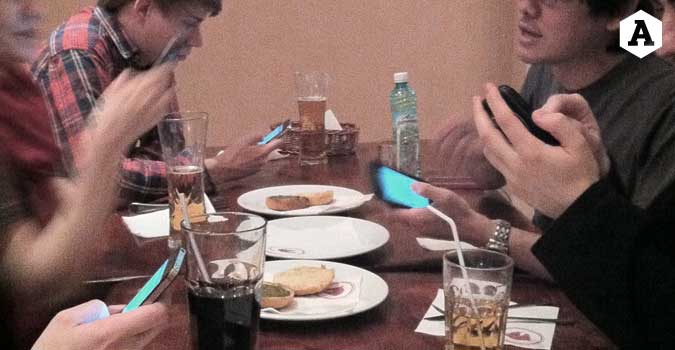 The art of conversation is still alive as we share best app stories.
@elamadej Railsberry ring leader, myself and @PHenriettaK of RailsGirls.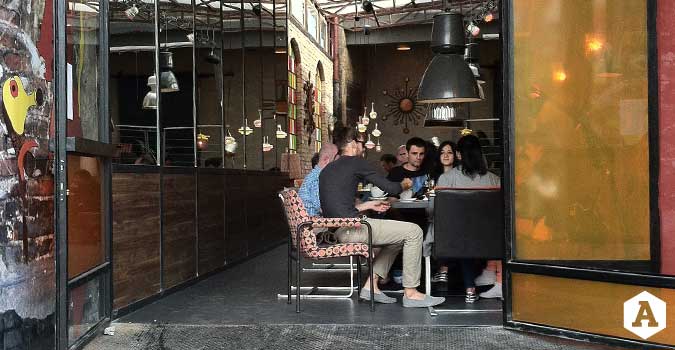 One of the uber hip cafes in the Old Jewish neighbourhood. For the hipness, I spotted very few hipsters.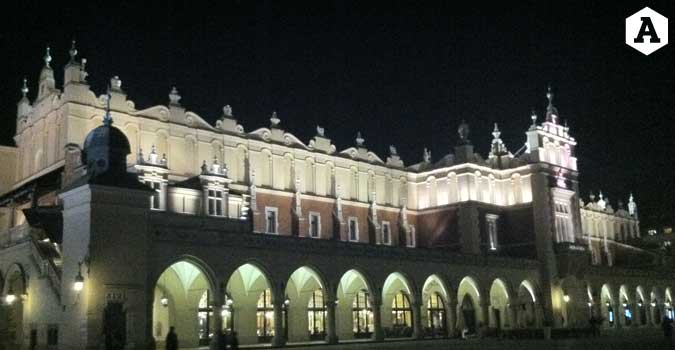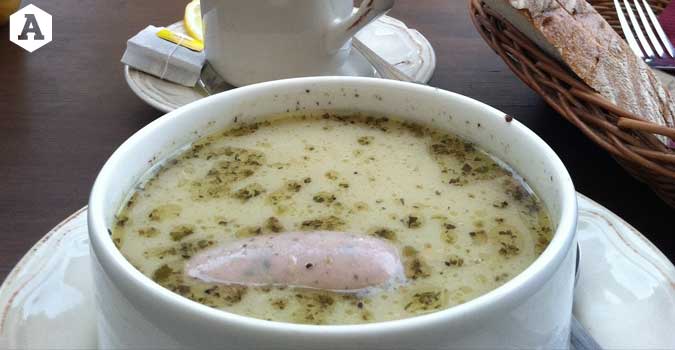 Someone put a sausage in my soup; it was delicious.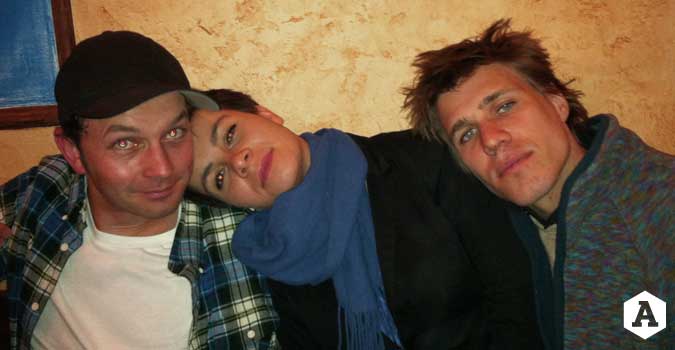 Extras.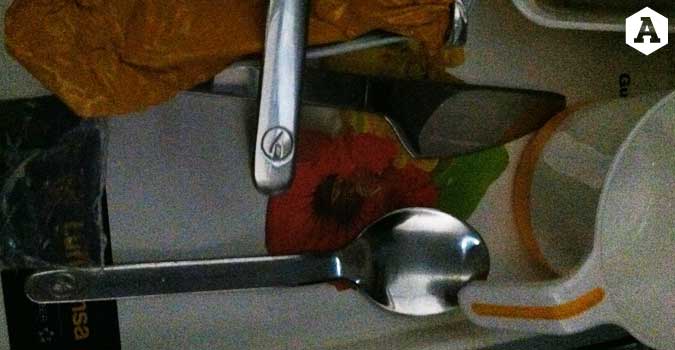 Metal cutlery and glass bottles with Lufthansa!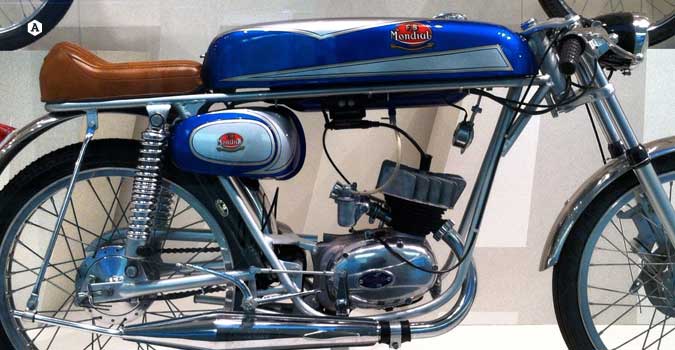 If you're flying through San Francisco Airport, I highly recommend checking out the Moto Bellissima exhibit. This above motorcycle is 50cc!