We would like to welcome aircargobook as the 17th Airbraker in our "Awesome Airbrakers" series.

What value does your app provide?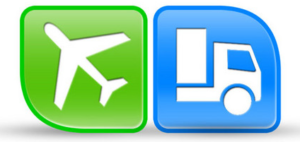 We connect forwarding agents, airlines and trucking companies, and help to find the right business partner. Forwarders can enter shipment requests they got from their customers and we will assist them to get competitive prices from more airlines they could get writing emails and calling.
Setup. Environment, Language, Tools, Etc.
PHP, CakePHP, iOS, Android, Airbrake.
What do you like about Airbrake?
Our setup is quite complicated, its not easy to test all the different situations a user could be in. Some companies are allowed to see a certian shipment, others dont, some are on black or white lists its really hard to test every single situation before a hotfix or minor updates goes live. So we had a ton of issues before using Airbrake, just because we couldn't see every single situation a user can be in.
How long have you been using Airbrake?
6 months.
How do you normally deal with Airbrake exception reports?
In development systems, we just monitor if anything happens while we're working on a product. In production systems it helps us to see what went wrong over the last 2 or 3 hours, so we always open Airbrake while we fixing or developing something else. Since I work this way, I could deliver bug-fixes quicker and with every single update.
What could Airbrake do better?
Error groupings are not always correct - mobile integration is not always the best (native ios and android apps of airbrake).
I want to have a dashboard to see my system "status", maybe a few charts how our error rate goes up or down after deploying, maybe the top 10 issues. And maybe combined with my google analytics account so it has a relation to how much traffic I serve.
Favorite Music to Hack to.
I trust Spotify algorithms nearly 100%. Just select my mood and I'll listen to that music for the next couple of hours.
Thanks aircargobook and welcome to Airbrake family!