We would like to welcome Drawfolio as the 18th Airbraker in our "Awesome Airbrakers" series.

What value does your app provide?
Drawfolio is a cloud web platform where illustrators and graphic artists can build their own portfolio website in a few minutes with no programming skills.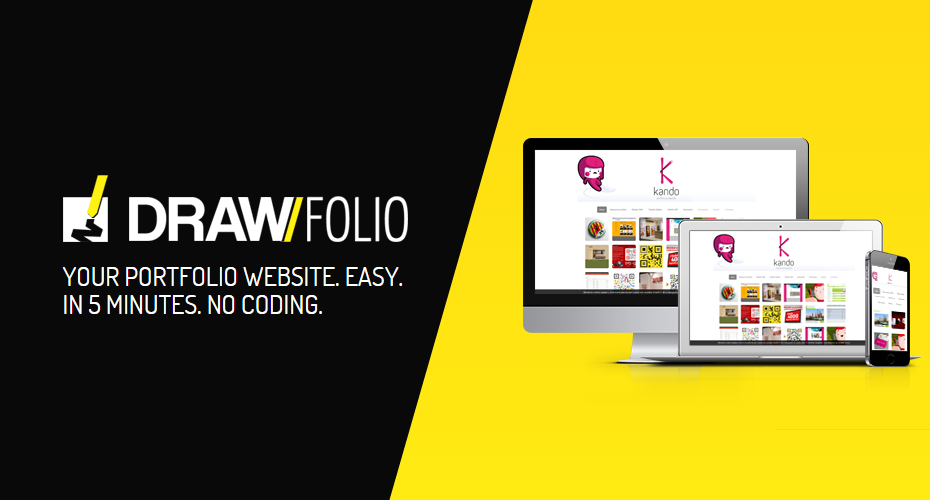 Setup. Environment, Language, Tools, Etc.
Ruby on Rails, Linux and Sublime Text are our day-to-day bread.
What do you like about Airbrake?
We can talk to users about problems they are experiencing even before they come back to us with them, and that helps to build a great image (even if our application is failing!).
How do you normally deal with Airbrake exception reports?
If applicable, we first try to talk with the user who experienced the problem, to find out more and let her know we are on that.
Once we got something more, we try to properly demonstrate the bug with a unit test, write fixer code until the test passes, and deploy.
How long have you been using Airbrake?
A bit more than a year.
What could Airbrake do better?
Actually, we are quite happy with Airbrake right now!
Favorite Music to Hack to.
We are also amateur musicians, and this may be a bit counter-intuitive to tell, but we rarely listen to music while hacking. We get carried away by music too much, and that can mean lower quality code.
Anything Else?
Follow us on Twitter: http://www.twitter.com/drawfolio
And our blog: http://blog.drawfolio.com/en.html
Thanks Drawfolio and welcome to Airbrake Bug Tracker family!