We welcome Causes as the ninth Airbraker in our "Awesome Airbrakers" series.
What does your App do?
We're a platform for online activism, from raising awareness on issues to helping nonprofits raise money. We were a Facebook Platform launch partner and have 180 million users and have helped raise over 41 million dollars for nonprofits.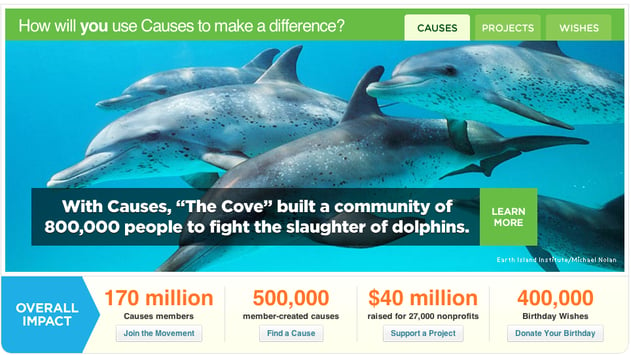 Setup. Environment, Language, Tools, Etc.
Ruby on Rails 2.1 (starting an upgrade to 3) on Passenger
Beanstalk async work queue
What do you like about Airbrake?
Airbrake is such an immediate value add. Just aggregating and counting exceptions provide immense value right out of the gates.
How long have you been using Airbrake?
Since it was Hoptoad.
How do you normally deal with Airbrake Exception reports?
After risky deploys, we check the dashboard to see if there are any exceptions that look suspicious. All the engineers get email reports for the exceptions and have different Gmail filters set up to their likings.
What could Airbrake do better?
At one point we were getting throttled -- not sure if that's still an issue.
Favorite Music to Hack to.
Dubstep had been an office favorite, but that might be a little behind the times right now.
Anything Else?
Thank you Causes, and keep doing what you're doing!